PLEASE CHECK THE TIME AND DATE STAMP (UTC) of these weather web cam images. You may need to refresh the page to get the latest images.
If you are booked in for a training flight with us today or have a gift certificate please give us a call before leaving home if you have any concerns about the weather at Camden.
UTC (or GMT) is EST minus 10 hours, EDST minus 11 hours.
You may need to reload the page to get the latest webcam photo. Links to other useful web cams in our region are at the bottom of this page.
Click HERE for today's weather information for Camden and the Sydney region.
---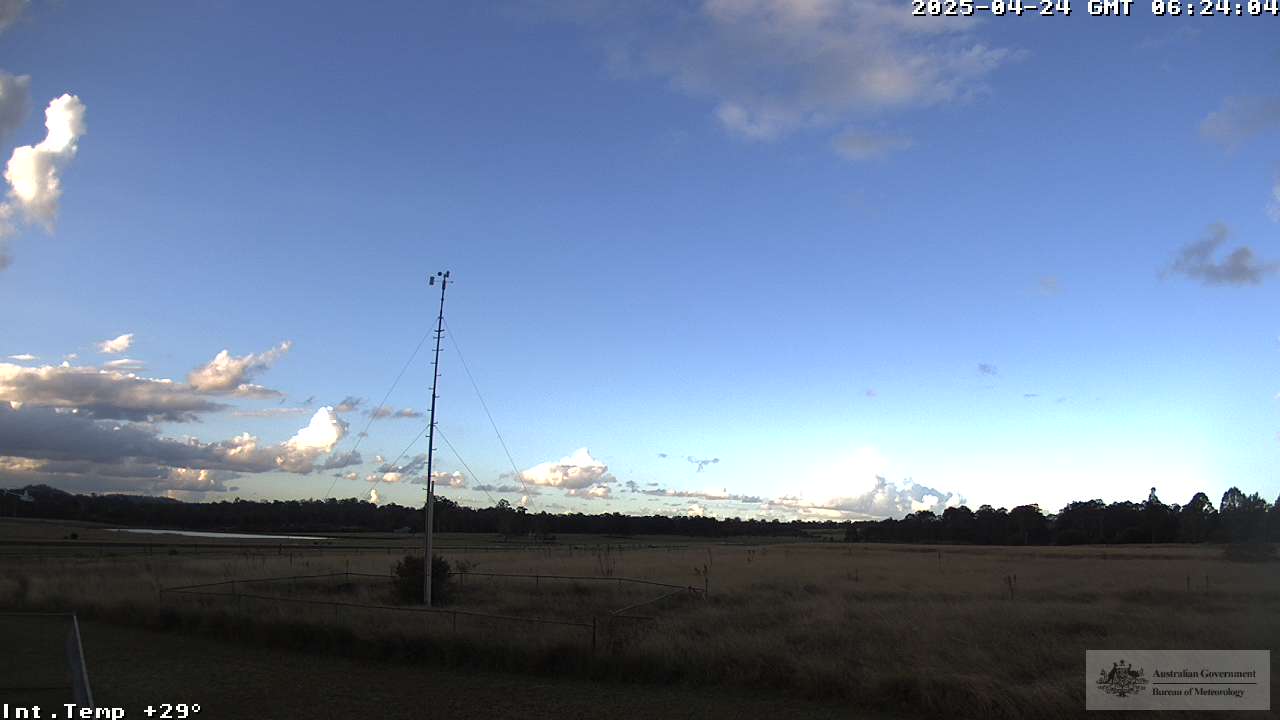 Camden Airport camera looking North East at 045°

---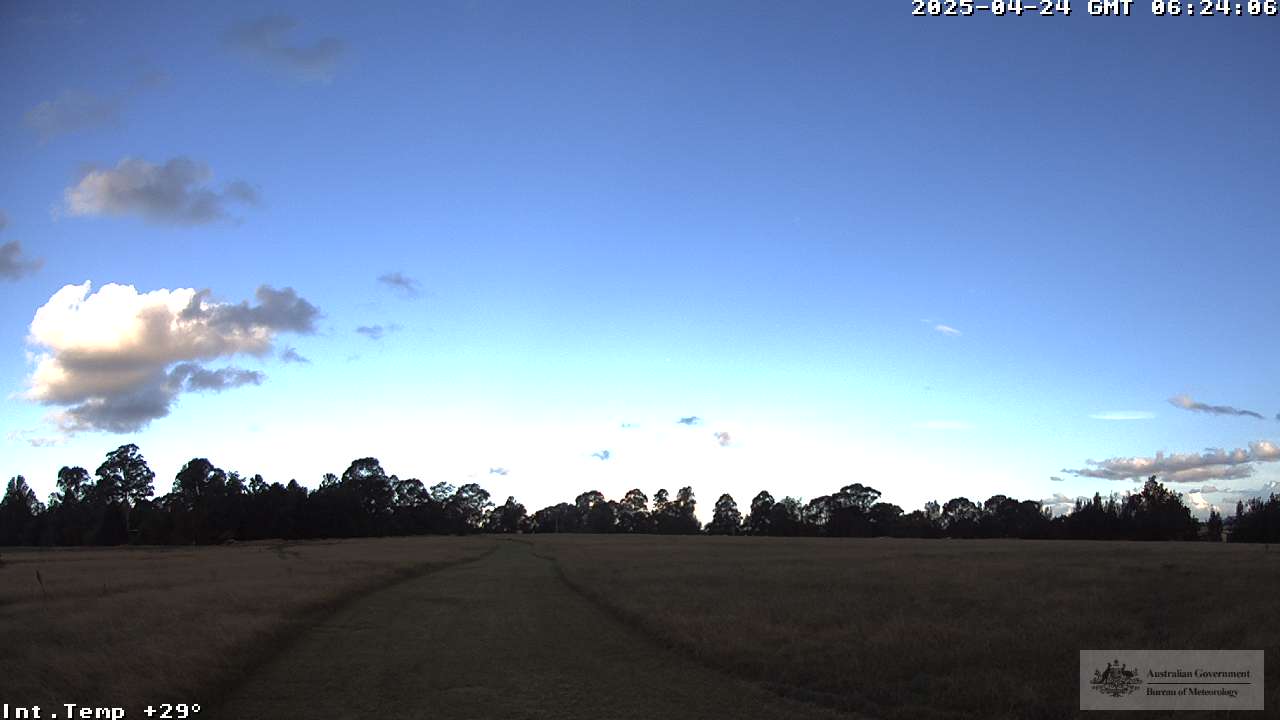 Camden Airport camera looking South East at 135°

---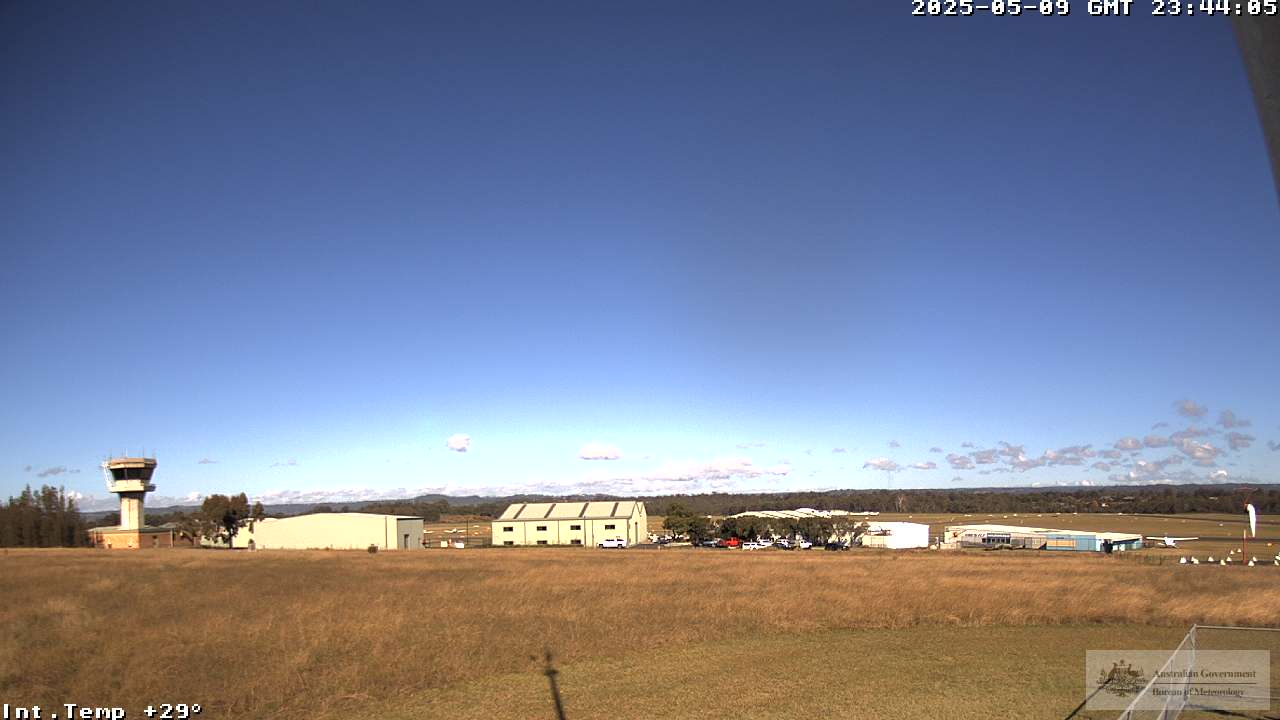 Camden Airport camera looking South West at 225°

---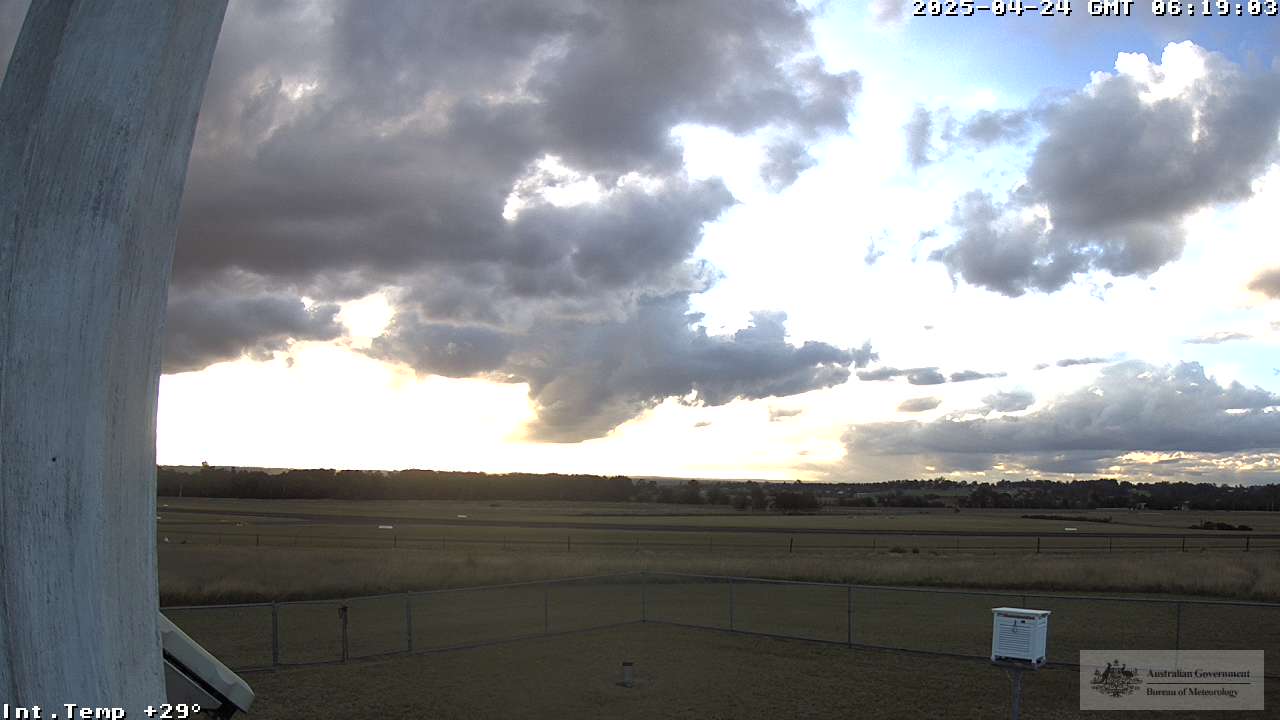 Camden Airport camera looking North West at 315°

---
Please check the time stamp to ensure you are viewing a recent image (times are in UTC).
Here are some links to other useful webcams near Sydney:
Mount Boyce (Blue Mountains) Airservices Weather Web Cam.
Bathurst Skycam.net.au web cam looking North West
Mittagong Skycam.net.au weather cam
There is an automatic Weather Station at Camden Airport. You can call (02) 9353 6407 to get a AWS computerised voice summary of the weather.
Also the Bureau of Meteorology has the Graphical Area Forecast here
This webpage and its images are not provided as part of a regulated service. The images may be useful to assist in assessing actual weather conditions at Camden Airport NSW, Australia, but do not replace official Bureau of Meteorology forecasts or observations. Please refer to the BOM and the Air Services Australia NAIPS Pilot Briefing sites for all your weather, flight planning and aviation needs.
These images must not be relied upon to be available, or up to date, for the purposes of flight planning, or decision making in flight. We take all reasonable care in producing this web page by republishing the BOM images, but we do not warrant they are free from error.
We accept no liability arising from errors contained on this web page or in the images provided.